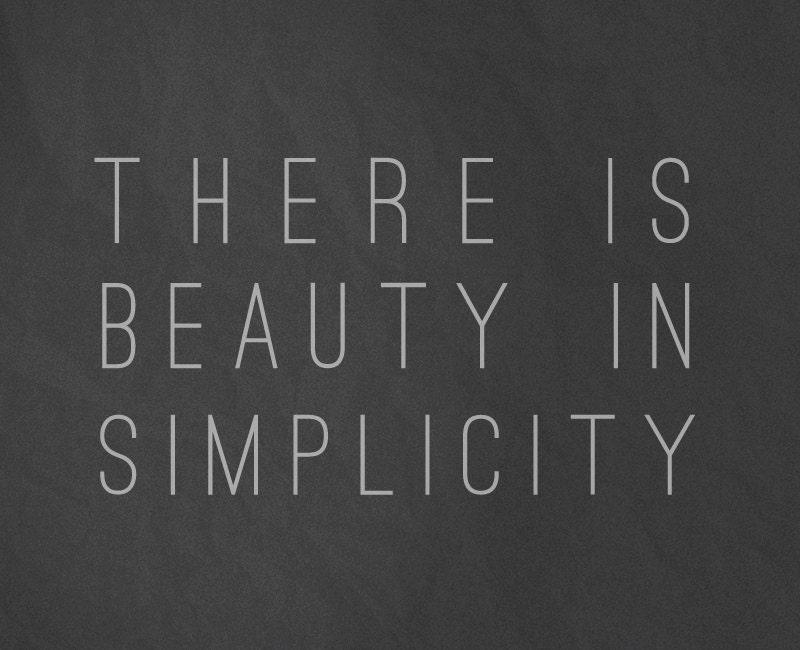 In a world filled with busy schedules, to-do lists and chaos, I am looking around and finding the simple things in life to enjoy. There was a time in my life that I thought I needed to keep anything that I bought or was given to me but that is simply not true. As we grow as people, we learn that we outgrow our surroundings and sometimes our belongings. The great thing about outgrowing our belongings is that "what is one man's garbage is another man's treasure". So what we don't use any longer, can be useful to someone else and never gone to waste. My goal this week is to start clearing out my outgrowth and letting it become a different person's treasure. So clearing out my bins, bags and drawers will help bring simplicity to my surroundings and my mind. Less chaos in my outside world will lessen the chaos in my mind.
*The above quote is a typography art print by
BubbyandBean
on Etsy. If you would like to purchase this print please click the picture or the blue links.